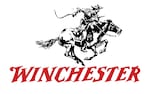 Since the late 1800s, Winchester Smokeless Powders have been available. Customers who have shot Winchester factory loaded ammunition know the quality of propellant they are getting from the first shot. Bring that quality to your reloading bench with the Winchester powder family.
This Winchester 572 powder is purpose-built to perform a wide range of tasks. First, it has the correct burn rate to produce Winchester's famous 3 14 dram equivalent, 1 14 oz, 1330 fps 12 gauge load. And it works with any brand of case! Pheasant hunters and back fence competitors will be overjoyed. That is just one application; it also provides excellent clay target loads in 20 gauge and 28 gauge, as well as top field loads in both and outstanding field loads in the wonderful 16 gauge. Furthermore, 572 has a wide range of pistol applications, from the 25 ACP to the 45 ACP, and all popular calibers in between. This is a highly adaptable and useful propellant.
Other Important Information:
Do not exceed the loads displayed in the reloaders guide.
Never mix any two powders regardless of type, brand, or source.
Never substitute any smokeless powder for Black Powder or any Black Powder substitute.