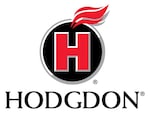 Hodgdon Powder has the most comprehensive selection of high-quality smokeless propellants for any reloading application.
Hodgdon Hodgdon's LONGSHOT powder is the most versatile shotshell heavy field propellant they've ever made. Hodgdon's Reloading Data contains excellent loads in 10 ga., 12 ga., 16 ga., 20 ga., and 28 ga. This propellant has true magnum velocities and excellent patterns. Furthermore, LONGSHOT is the best choice for competitive shooting games such as "Buddy," "Annie Oakleys," and others. At lower than usual operating pressures, LONGSHOT is the high velocity pistol of choice in 38 Super, 40 S&W, and 357 SIG.

Warning About Smokeless Powder:
Do not exceed the loads displayed in the reloaders guide.
Never mix any two powders regardless of type, brand, or source.
Never substitute any smokeless powder for Black Powder or any Black Powder substitute.