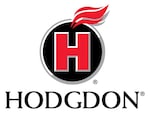 Hodgdon Powder has the most comprehensive selection of high-quality smokeless propellants for any reloading application.
This technology is brought to the 20 gauge reloader by Hodgdon INTERNATIONAL gunpowder. It is also effective in 12 ga., 2 3/4″ light, medium, and heavy 1 1/8 oz. loads, as well as high velocity 1 oz. loads. Clean burning and flawless operation are the norms for all Hodgdon gunpowder.

Warning About Smokeless Powder:
Do not exceed the loads displayed in the reloaders guide.
Never mix any two powders regardless of type, brand, or source.
Never substitute any smokeless powder for Black Powder or any Black Powder substitute.