Hodgdon H4895 Smokeless Gun Powder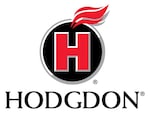 Hodgdon Powder has the most comprehensive selection of high-quality smokeless propellants for any reloading application.
Remington, Savage 250-3000, 308 Winchester, and 458 Winchester, to name a few. Hodgdon H4895 is incredibly accurate in all cartridges where it is listed in Hodgdon load data. It originated as a military powder in the 30-06 and was the first powder Hodgdon sold to the general public.

Warning About Smokeless Powder:
Do not exceed the loads displayed in the reloaders guide.
Never mix any two powders regardless of type, brand, or source.
Never substitute any smokeless powder for Black Powder or any Black Powder substitute.