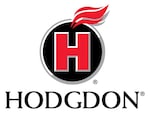 Hodgdon Powder has the most comprehensive collection of high-quality smokeless propellants for any reloading purpose.
The Hodgdon H110 delivers outstanding velocity and accuracy in the 44 Magnum, 454 Casull, 475 Linebaugh, and 460 and 500 S&W magnums. Silhouette shooters swear it is the most accurate 44 powder they have ever used. Furthermore, H110 is "the" choice for 410 Bore shotguns, particularly among elite competitive skeet and sporting clays shooters. It can handle all 2 1/2″, 1/2 oz. weights, as well as all 11/16 oz. loads for the 3″ version. H110 powder is also recommended for loading the 300 AAC Blackout cartridge with light supersonic bullets.
Warning About Smokeless Powder:
Do not exceed the loads displayed in the reloaders guide.
Never mix any two powders regardless of type, brand, or source.
Never substitute any smokeless powder for Black Powder or any Black Powder substitute.