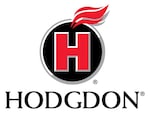 Hodgdon CFE Pistol is a spherical powder that was originally developed for military use in the United States. This outstanding pistol propellant employs the Hodgdon CFE formula, Copper Fouling Eraser, which virtually eliminates copper fouling while also providing top velocities with clean burning and minimal muzzle flash. CFE Pistol provides optimum performance in cartridges such as the 9mm Luger, 38 Super, 40 S&W, the venerable 45 ACP, and many more for competitive shooters and hand loaders looking for the perfect powder for target or self-defense loads.
Warning About Smokeless Powder:
Do not exceed the loads displayed in the reloaders guide.
Never mix any two powders regardless of type, brand, or source.
Never substitute any smokeless powder for Black Powder or any Black Powder substitute.