Accurate LT 32 Powder

Accurate Powders is a business that lives up to its name. The entire line of smokeless powders for handguns, rifles, and shotguns has been engineered and tested in the lab to maximize precision and performance. Accurate Powders combine the best ballistic technicians and the highest quality components to ensure that every gun is better served with Accurate LT 32 Powder.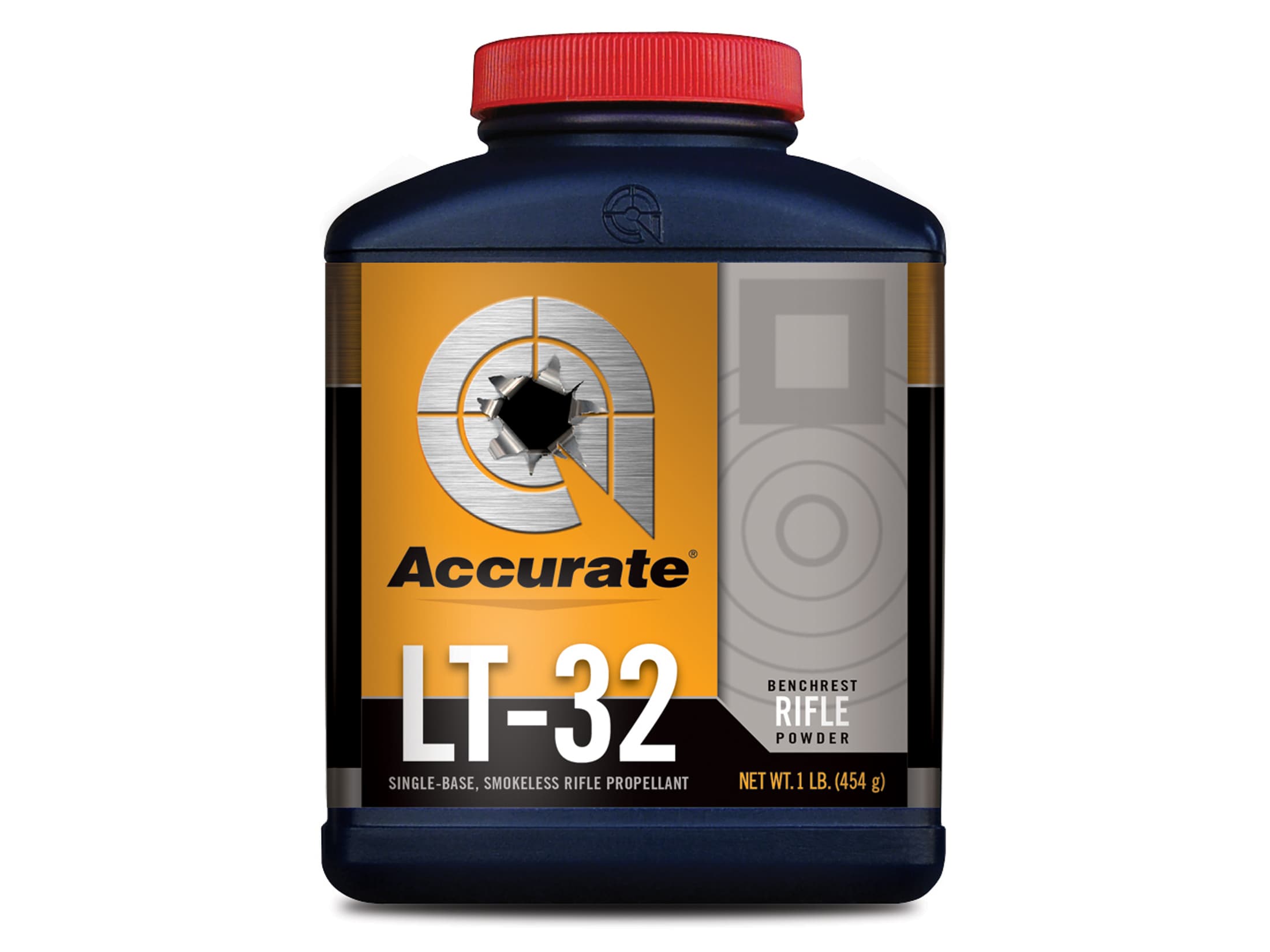 Accurate LT-32 powder is a carbon copy of the original T-32 powder used by benchrest shooters in 6mm PPC cartridges. The LT 32 powder is known for its extreme consistency and the ability to achieve higher velocity out of smaller capacity cases such as the PPC family. When compared to spherical powders, the extremely small extruded powder results in consistent metering in powder measures and higher velocities. Standard deviations between lots have been cut in half to ensure the most consistent powder on the market from lot to lot. It also has excellent accuracy in varmint and tactical cartridges like the.223 Rem and.308 Win. The Accurate LT 32 powder is an excellent choice for extreme precision.
Manufacturer's Recommendations:
Do not exceed the load limits specified in the reloaders' guide.
Never combine any two powders, regardless of their type, brand, or source.
Never use a smokeless powder in place of black powder or a substitute for black powder.