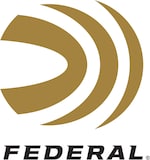 This bulk box of Federal American Eagle 223 Remington 55 Grain boat-tail FMJ cartridges is ideal for extensive training, drills with friends, competition and tournaments, or just recreational shooting with your AR-15 or any other 223/5.56 weapon. With 1000 rounds of consistent, brass-cased, accurate shooting 223 rounds made in the United States, this bulk case of 223 can help you fine-tune your marksmanship skills, win your next match, and provide enough ammo for hours and hours of training!
Federal American Eagle 223 Remington 55 Grain BT FMJ
Newly-made, reloadable brass casings
1000 rounds per box
If you have an AR-15, Mini-14, or any other firearm chambered in 223 or 5.56×45, this is the ammo you need for training and range use. This bulk 223 can help you fill all of your magazines and spend some serious training time.